The purchasing power and influence of kids on their parents' buying decisions have made them one of the most important clients for marketers and sellers. If you're a writer who targets the youth, you're probably thinking of advertising your book through flashy colors and large images. Children love fun and engaging books, so it's up to authors and publishing companies to create a design that would make captivate the interest of their target audience. To help achieve this goal, a children's book mockup will come in handy.
At Book Mockup, we've gathered the best mockup templates which you can use to make your colorful book designs come to life.
A Curated Collection of Children's Book Mockups
On this page, you will see a large collection of children's book mockups both created by us and found elsewhere on the internet. This exhaustive collection provides easy to use Photoshop Mockups for any type of children's book you are promoting.
Click the download children's book mockup button to either download or go to the page where you can purchase the item.
Square Children's Book Mockup
Nothing attracts children more than the color pink. And this Square Book Mockup is a delightful treat! The cute rabbit on the cover adds a nice touch, but if you want to change it, you can! The background can also be changed to your preference. You can add cute elements, other colors, etc.!
Flat Lay Children's Board Book Mockup
This Board Book Mockup cover design proves you with the most realistic and most editable experience. Not to mention, the actual cover is a really cute watercolor design that will really hit it up with the kids! It's in a full PSD format, so you change and level up any elements! 
A Boy Holding and Reading Children's Book Mockup
This book mockup design features an actual kid holding your book, so you know it's gonna be a treat! You can change the cover design to what you intended, and maybe add a new design element or two? The whole design is in PSD format, so it's totally up to you!
Front and Back Hardcover Children's Book Mockup
If your care for your children's book mockup design to show both the back and front cover, then this design is made especially for you! It features a blank white background, with the actual book in front and the middle. If you want to edit and add a few graphic elements, the PSD format of this design will let your editing experience be a breeze! 
Children's Book Being Picked up from a Library Mockup
Showing your children's book in an actual library will surely impress your clients! This book mockup is really photorealistic, and it's in PSD format, so you can add or change any element that you want! The whole design is a little blurry, but you can sharpen it or change or adjust some colors to your liking!
Children's Book on a Wooden Table Mockup
This children's book mockup is a classic yet simple design. Add your book cover in the mix, and you've got a winner! The wooden table background wouldn't hurt having other few elements on the top like a glass or a pen. but the details are completely up to you thanks to its fully editable PSD format! 
Open Children's Book Mockup
Don't just dismiss this children's book mockup design just yet. It's an open book mockup where you can show a glimpse of its pages toy our audience and clients! The background is completely bare, but you change that by adding other elements or adding some cool colors! The whole thing is in PSD format, so it's good to go!
A Little Girl Holding a Children's Book Mockup
Showcasing your book cover doesn't need to be hard! If you want a book mockup design that will knock any kid and parent's sock off, this is the one! The photorealistic elements of this design doesn't take away the focus on the cover as well. It's in a completely editable PSD format, so you'll be fine! 
Children's Book Center Page Mockup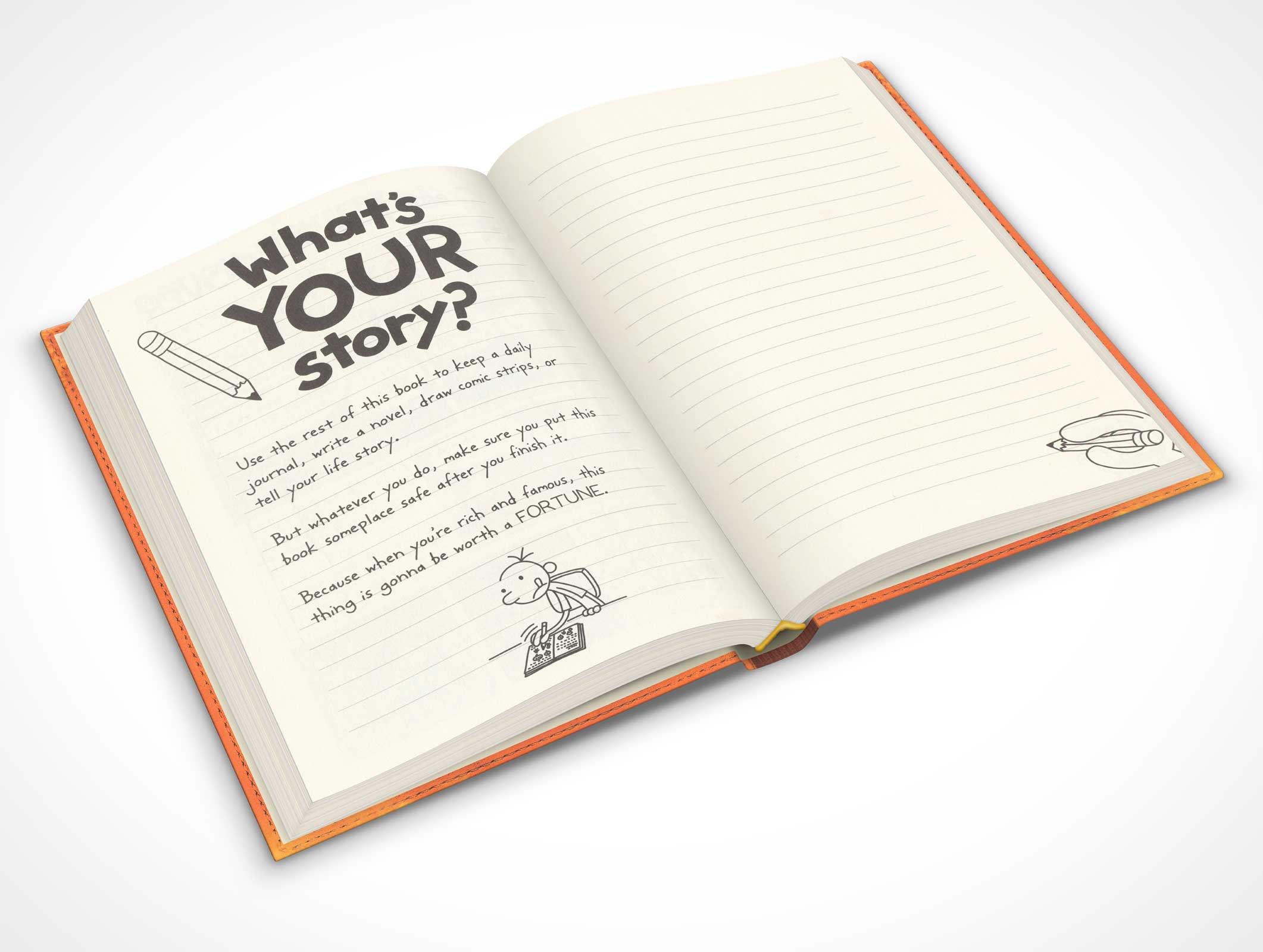 This is the hardcover storybook about a kid looking down on the book from 45 ° and on the flat surface rotated to 30 °. This PSD Mockup takes the drawings or finalized artwork presented and begins to make a hardcover story book for children put on a flat surface with a view of the final product.
Stacked Children's Book Mockup
The colorful yellow background will surely turn the heads of any children book lovers! Not to mention the fun book cover kids will sure enjoy. It's stacked, so it give off a photorealistic appearance. If you want to add other elements in the whole design, the fully editable PSD format will let you do so! 
Square Children's Book Mockup
In an innovative and trendy way, showcase your book cover designs so that you can entice readers to purchase your book and probably recommend it to others. Likewise, make it fantastic! With style, this children's book mockup will help you showcase it. It's in PSD format, so you're good to go!
Square Hardcover Children's Book Mockup
Sometimes, simplicity is what all you need to sell your children's book. The book is placed on angle where you can see al the intricate details of your book cover design. So if you want to make your book cover pop, make sure that it stands out! 
Children's Hardbound Book Center Page Mockup
This design renders a children's book open to the center page. This PSD Mockup presents your supplied artwork on a children's book laying open on a flat surface. The book is opened to the center page and has a view looking down at the hardcover book from 45°. Highlights and shadows are included but are also entirely optional and may be toggled off.
Children's Hardcover Book on a Flat Surface Mockup
Children's hardcover books are generally simpler in design and as such the design applied to the cover will be repeated on the back cover as well — therefore to avoid any unnecessary repetition it is recommended that your design around the edges of your artwork be generic. Any text or complex patterns will be visibly repeated an can look out of place.
Closed Hardbound Children's Book PSD Mockup
Every kid love hardcover superhero books, so if your book is right on that premise, you might wanna consider this book mockup design! The design is a simple flat lay, but you can add any graphical elements that you want to spice up the whole design! With its PSD format, your editable experience is guaranteed smooth! 
Standing Hardbound Children's Book Mockup PSD
This standing hardbound book mockup PSD is made for complete customization. You might want to give this design a complete overhaul to make it look appealing for the kids, especially with their flighty attention spans! If you want to promote a children's book for girls, you might wan tot give with flowery, pink, pastel elements. But then again, the rein is all yours! 
Hardbound Fiction Children Book Mockup
The book is rendered in portrait mode, standing facing forward with a slight upward angle as if to suggest this book is the authoritative children's story book. The supplied cover design is reused to render the inside back cover of the book — leaving some space around the edge of your design will prevent the design from repeating to the back cover.
Children Board Book Mockup
This children board book mockup design has a sweet thanksgiving theme, but if you like it to be a different holiday, you can edit and customize the whole design! The background is bare white, but you can switch it up! This mockup design is in  a PSD format, so customizing this is easy. 
Children's Story Board Book Mockup
Children start to learn at a young age. And even if you're not a parent, you'll still get your fair share of building the future of generations to come with this white book mockup. These various angles enable you to share the story, the title, the fonts, and the style of illustrations used.
Standing Children's Board Book Mockup
This is a free mockup of a Kid's Book front cover. Coming with an illustrative design, it is classy and simple. Authors, Illustrators, and designers can customize the mockup due to the smart object layers. The mockup comes in the size 6 x 6 inches and is a high-resolution file. Click on the button below to download the free mockup!
Children's Book Conclusion 
Get a little creative help with our complete collection of book mockups! Whatever creative direction you have in mind, we got you covered. From simple to most elaborate, we've got everything that would wow you or your clients' needs. Just hit that download so you could get started!